Fortnite XP Calculator – Unlock Levels Fast
It can be difficult to keep track of how much total XP you need to reach the next level in Fortnite. Fortunately, there are several Fortnite XP Calculators available online. These calculators allow you to enter your current level and see how much XP you still need for the next level.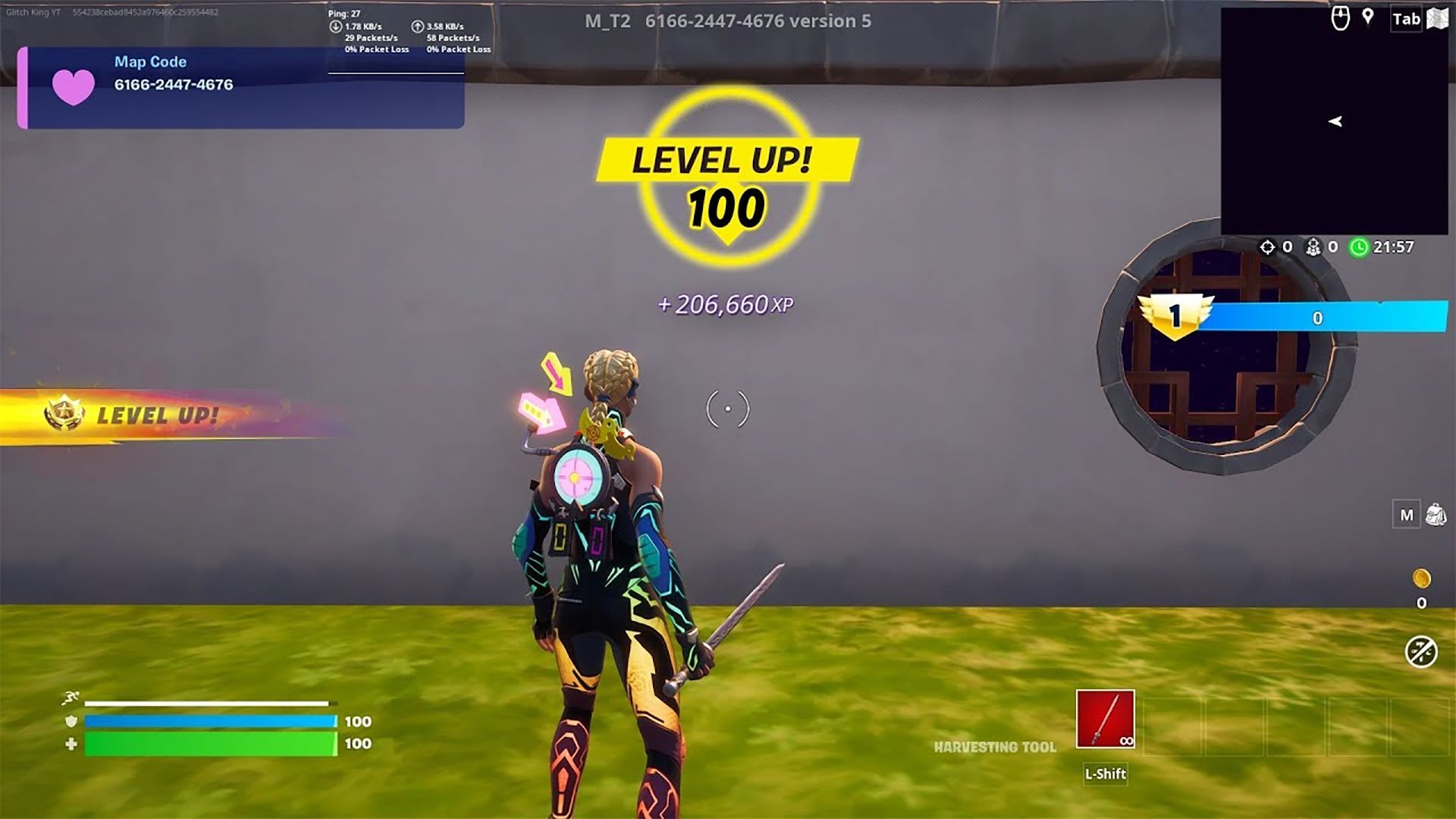 One of the most popular XP calculators is Fortnitecalc.com. To use this calculator:
Enter your current level and your next desired level at the above boxes.
Hit to button Calculate and the calculator will show your progress to the next level
This calculator provides a helpful visualization of your XP progress. It can motivate you to play more to reach that next level.
Fortnite XP per Level / Fortnite XP Chart
For reference, here is a table showing the base XP required to reach each level in Fortnite Chapter 3 Season 1:
| | |
| --- | --- |
| Level | XP Required |
| 0 | 0 |
| 1 | 80,000 |
| 2 | 160,000 |
| 3 | 240,000 |
| 4 | 320,000 |
| … | … |
| 99 | 7,840,000 |
| 100 | 7,920,000 |
As you can see, the amount of XP required for each level continually increases. Reaching level 100 requires over 2 million XP!
For more details and higher levels, you can check this article Fortnite XP Per Level.
Fortnite GG XP Calculator
Another useful Fortnite XP Calculator is available at https://fortnite-gg.com. This calculator shows a graphical progression bar indicating how far along you are to reaching the next level. It also forecasts how many matches, kills, and other activities it may take to reach the next level based on your previous stats.
Some key things the Fortnite GG calculator provides:
Current XP
XP needed for next level
Estimated matches to next level
Total XP earned
XP per match
Having forecasts for how much you need to play to progress helps develop an XP farming strategy.
Using the Fortnite GG Calculator
To use the Fortnite GG calculator:
Visit https://fortnite-gg.com
Click on "Profile" at the top
Enter your Epic username
The calculator will load your stats and show your XP progress
Check this regularly to stay updated on your advancement!
Supercharged XP in Fortnite
Epic Games occasionally provides special "Supercharged XP" events in Fortnite. During these events, players can earn double, triple, or even more XP from all sources. This allows rapid leveling up!
Some things to know about Supercharged XP events:
Events are time-limited, usually over weekends
All XP sources are multiplied – challenges, kills, survival time, etc
The multiplier can be 2x, 3x, or even higher
Dates for events are announced on Fortnite social media
When a Supercharged event occurs, it's a perfect time to grind XP and knock out challenges. Pay attention to Fortnite announcements so you can take advantage of these lucrative events.
How to Get a Lot of XP in Fortnite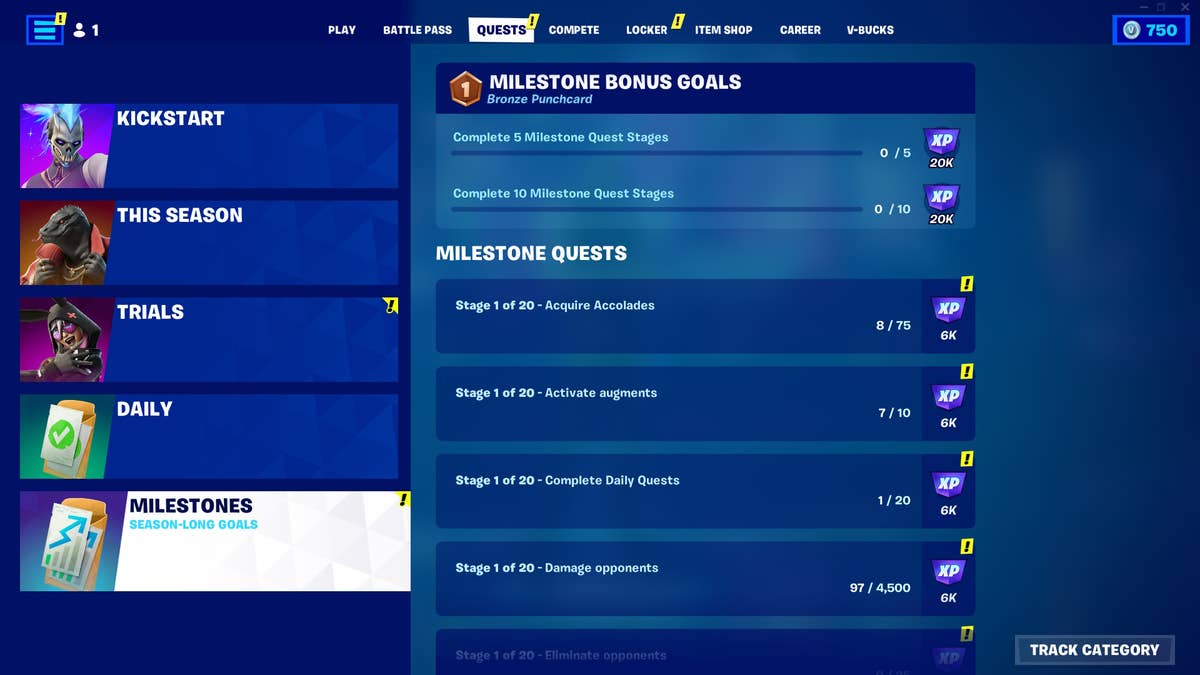 Beyond special events, there are some general strategies that can help you earn XP quickly on a regular basis:
Play in Squads with Friends
Earn more XP in squads than playing solo
Play with friends around your skill level
Surviving longer and getting more kills/assists
Complete All Available Challenges
Daily, weekly, seasonal, special event – complete them all!
Prioritize challenges that fit your style (e.g. elimination challenges for aggressive players)
Take Advantage of Creative AFK XP
Some Creative maps allow AFK XP farming
Earn up to 25,000 XP per day while AFK
Search YouTube for the latest Creative AFK map codes
Play LTMs with XP Bonuses
Limited-time modes sometimes offer XP bonuses
Keep an eye out for these – they rotate frequently
Mixing up these strategies will earn you tons of XP over time.
5 Fortnite XP Farming Tips
Here are 5 of my top tips for actively "farming" or earning XP quickly during your Fortnite sessions:
1. Play Team Rumble
Fast respawns to get lots of eliminations
Matches last 20 minutes so more XP over time
Easy to complete challenges
2. Focus on Survival XP
Make it to top 10 in solos or squads whenever possible
Hiding in bushes is okay! Just stay alive
Survival time grants large XP
3. Complete Quick Challenges
Prioritize easy daily and seasonal challenges
Drop in Team Rumble to quickly finish
Stack up small XP rewards
4. Open Chests and Ammo Boxes
Both grant small XP rewards
Land at chest-dense named locations
Easy XP that adds up
5. Play Late Game Arena Mode
Gain XP against real players with reduced grind
Shorter storm circles means more fighting and elims
Sweaty but very fast XP!
These tips allow you to actively focus on earning XP during your sessions. Combine them with the long-term maximization strategies and you will fly up the levels!
Conclusion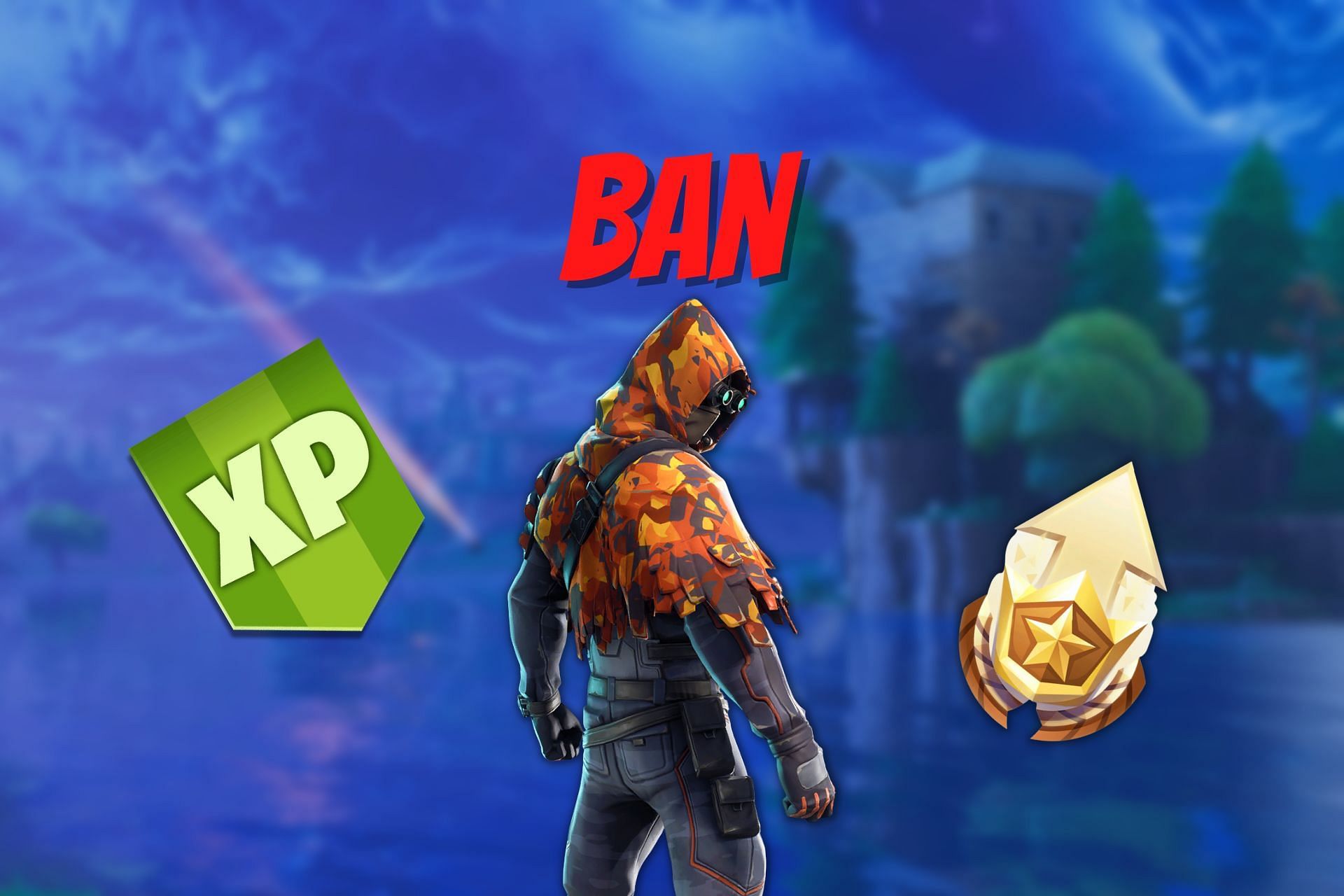 Getting to level 100 and beyond in Fortnite requires a ton of XP. By using a Fortnite XP Calculator, understanding XP requirements, taking advantage of events/bonuses, and actively farming XP, you can accelerate your progress. There is no single best way to earn XP quickly in Fortnite – you need to combine different methods over time.
Hopefully this overview has provided some valuable tips you can use right away. As you play more, continue experimenting to find what works best for your playstyle and preferences. Just remember to have fun out there!